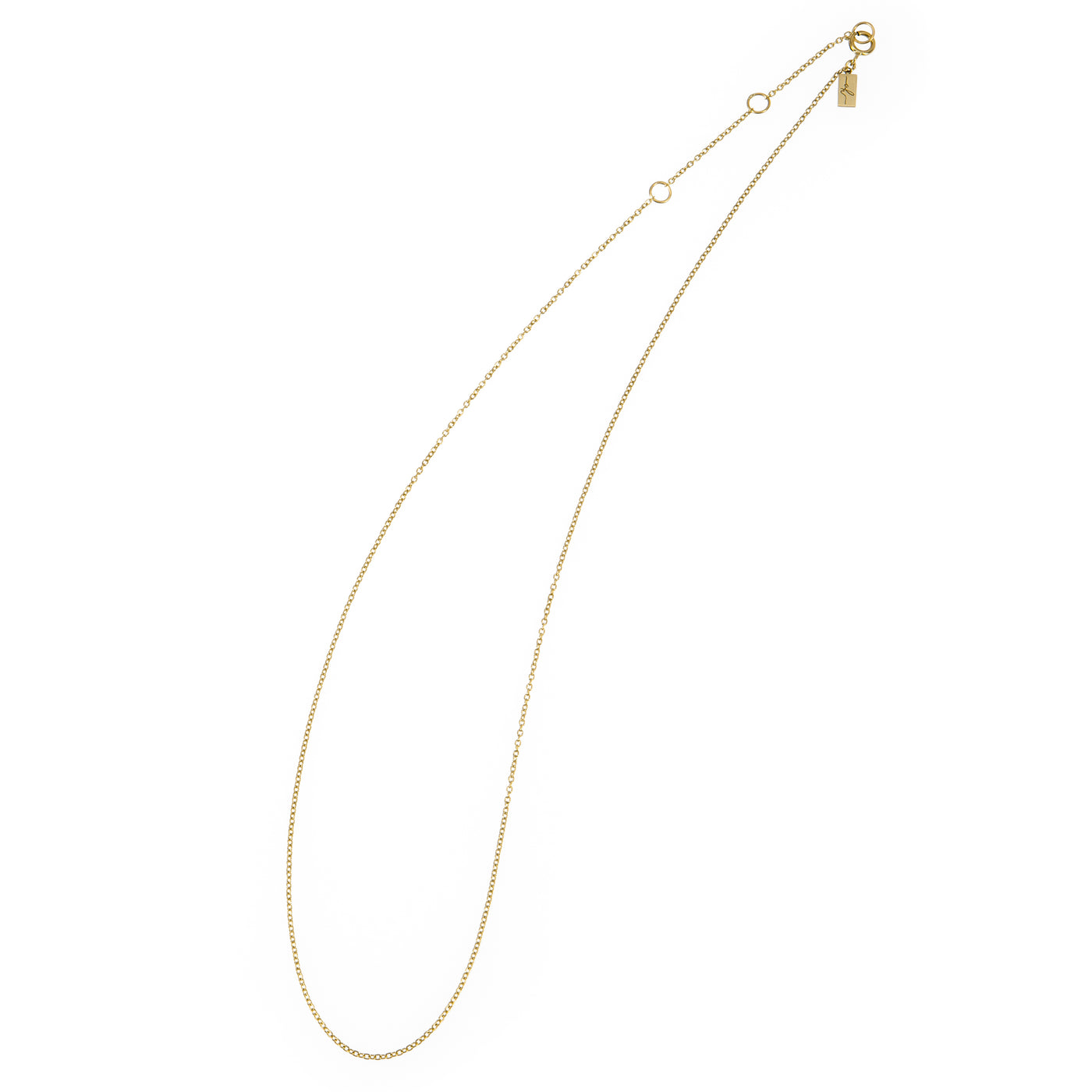 Simple Gold Chain
R 2,890.00
An unadorned chain creates the perfect minimalist statement. With three interchangeable clasp lengths, this chain suits any outfit's neckline, the ultimate, versatile everyday piece.
The chain has a maximum length of 45cm, the two other clasp points sit at 42,5cm and 40cm respectively. The chain has a link width of 1,2mm.
A cute hallmarking tag dangles from the clasp, creating a subtle sparkle at the back of your neck.
This chain is locally made in 9K gold reclaimed from 

e-waste.
Made up to order, please allow ten working days.
Also available in custom lengths, please email to enquire.
This piece is eligible for free domestic shipping and worldwide international shipping for only R340.