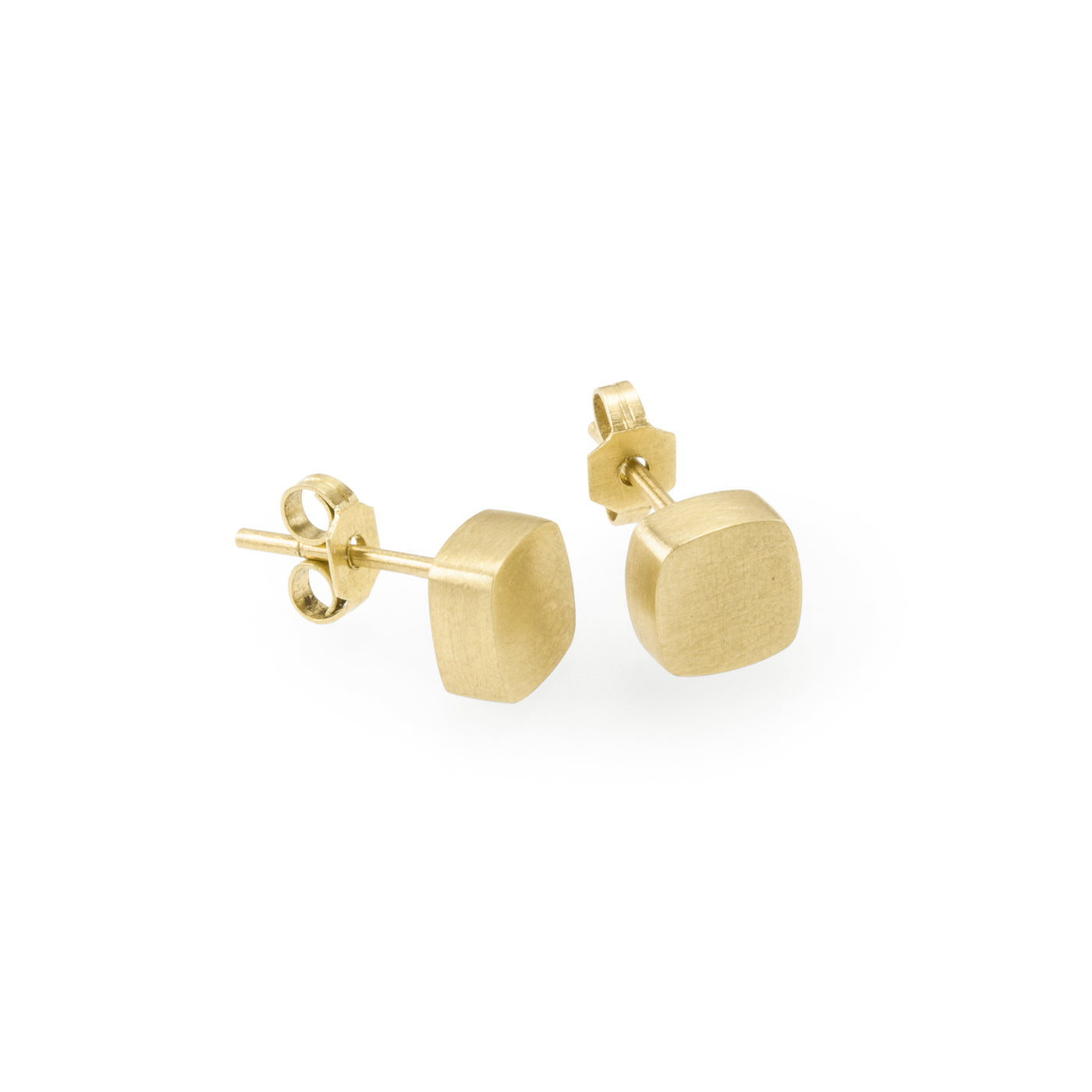 Form Gold Studs
R 3,860.00
A pair of mirror image asymmetrical studs with a soft matte finish. Perfect for everyday wear but contemporary enough to make a statement. These studs have been hollow constructed making them light enough to be really comfortable. 
Each stud measures approximately 6.6mm with a height of 3mm. 
Handcrafted in 9k gold reclaimed from 

e-waste.
Made to order specially for you. Please allow up to ten working days for manufacture.
This piece is eligible for free domestic shipping and worldwide international shipping for only R340.