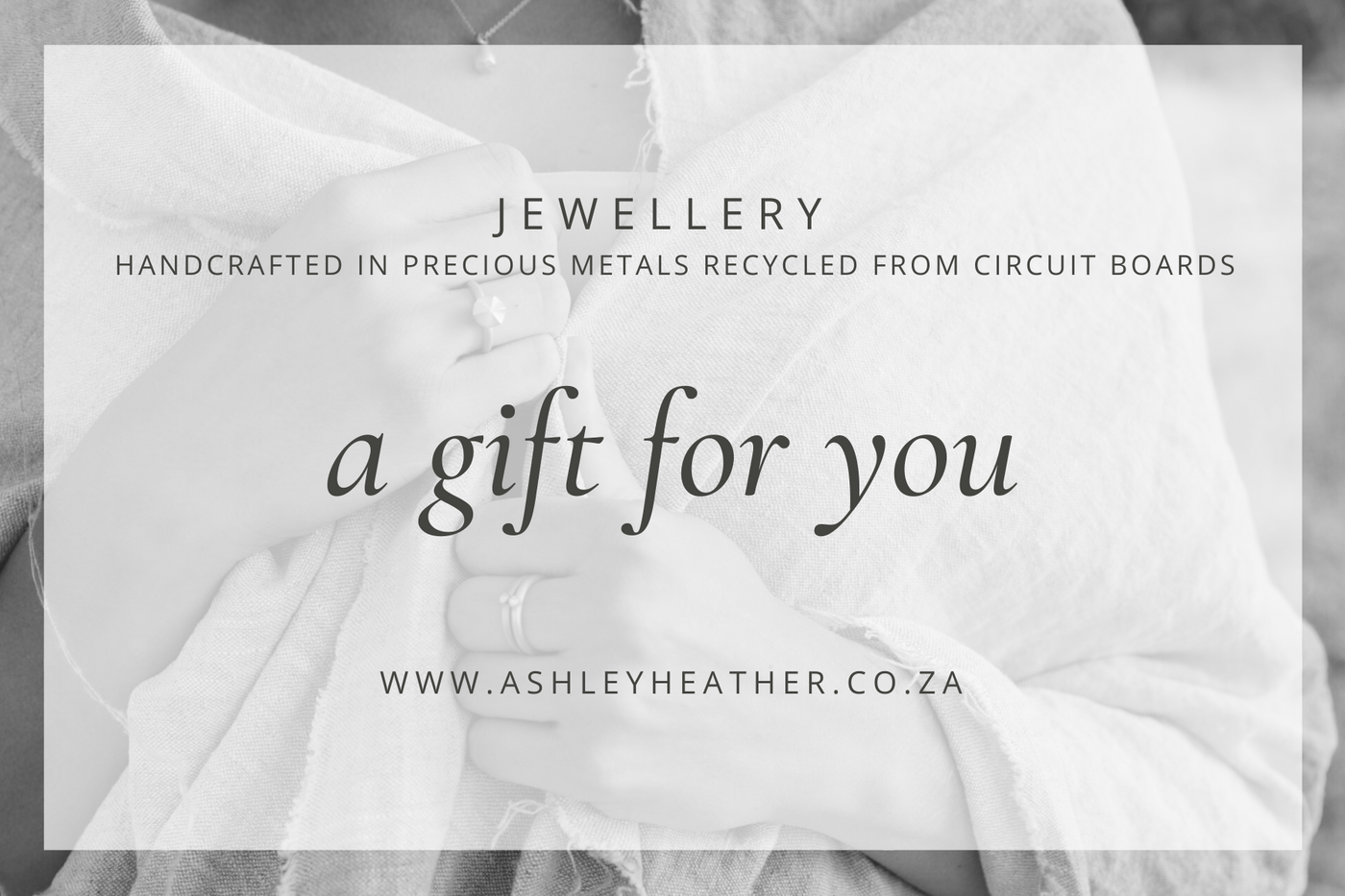 Gift Card
R 300.00
Our gift cards are the perfect way to send someone a thoughtful gift that they will love. The recipient may use their gift card towards purchasing jewellery or, if they prefer, to have a unique experience at one of our jewellery making workshops. Truely the gift of choice!

This is a digital gift card that will be sent via email with full instructions on how to redeem them at checkout. You can send the gift card e-mail to the recipient, or print it out to give to them in person.
Select the desired amount from the available options.