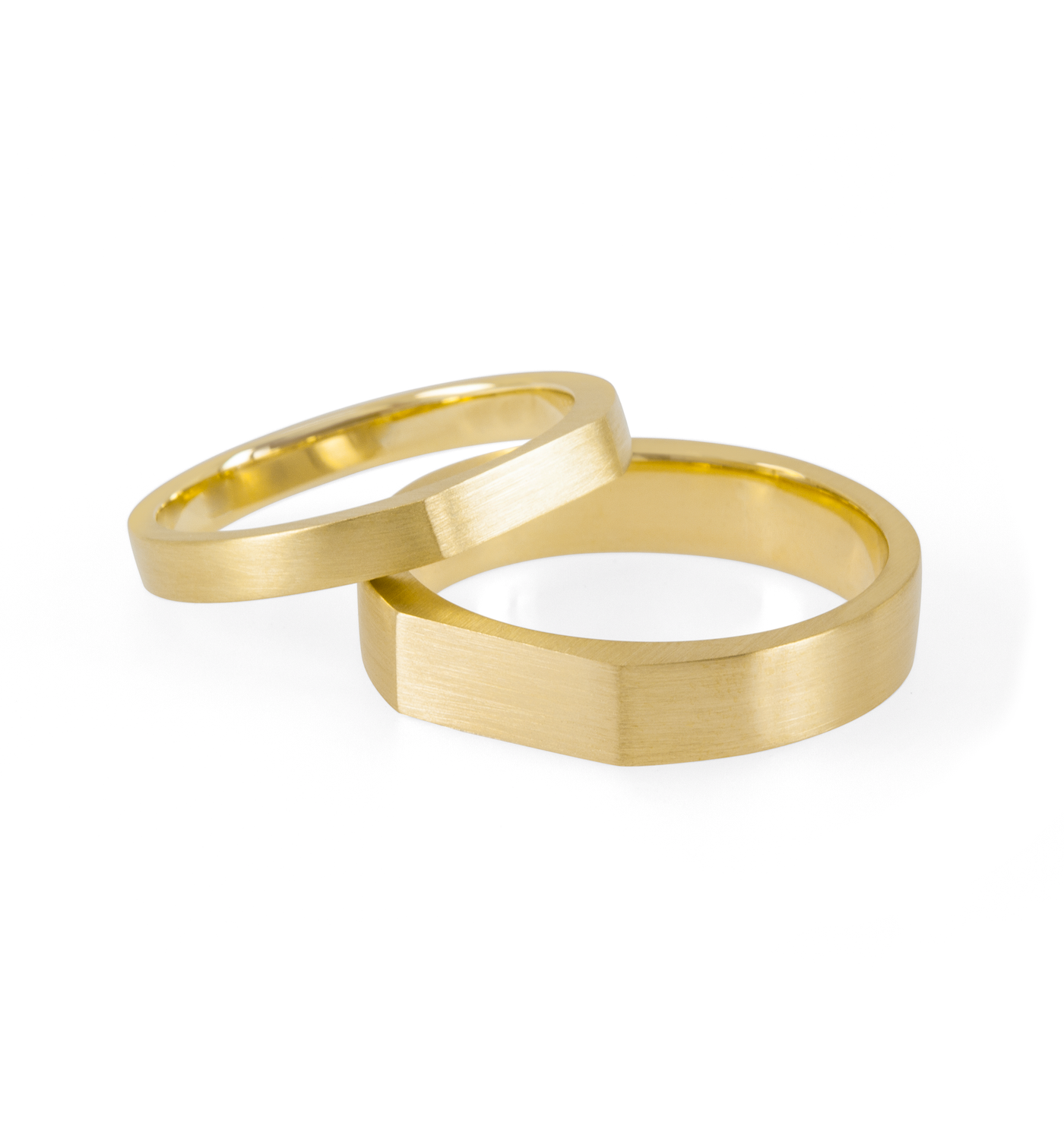 Signet-Style Gold Bands
R 7,220.00
A contemporary take on the classic signet ring. This striking shape is perfect as-is for a non-traditional take on a wedding band or, a blank canvas to personalise by adding engraving or a diamond (or two). 

We believe your wedding bands should be as unique as your love story.
Choose from five widths; 2mm, 3mm, 4mm, 5mm and 6mm. 
1.5 mm thick at the sides and base and 1.7mm thick at the midpoint of the flat portion of the ring.

The angular shape is complemented by a soft matte finish. A polished finish is also available upon request.
The standard order is handcrafted in 9k yellow gold reclaimed from circuit boards. 
Made to order specially for you. Please allow up to ten working days for manufacturing.
These rings are sold separately, to order a set please check them out individually.
This design is also available in rose gold and white gold as well as different karats. Please drop us an email to discuss other options, as well as adding engraving or diamonds. These options will require additional manufacturing time so please just bear this in mind.
This piece is eligible for free domestic shipping and worldwide international shipping for only R340.