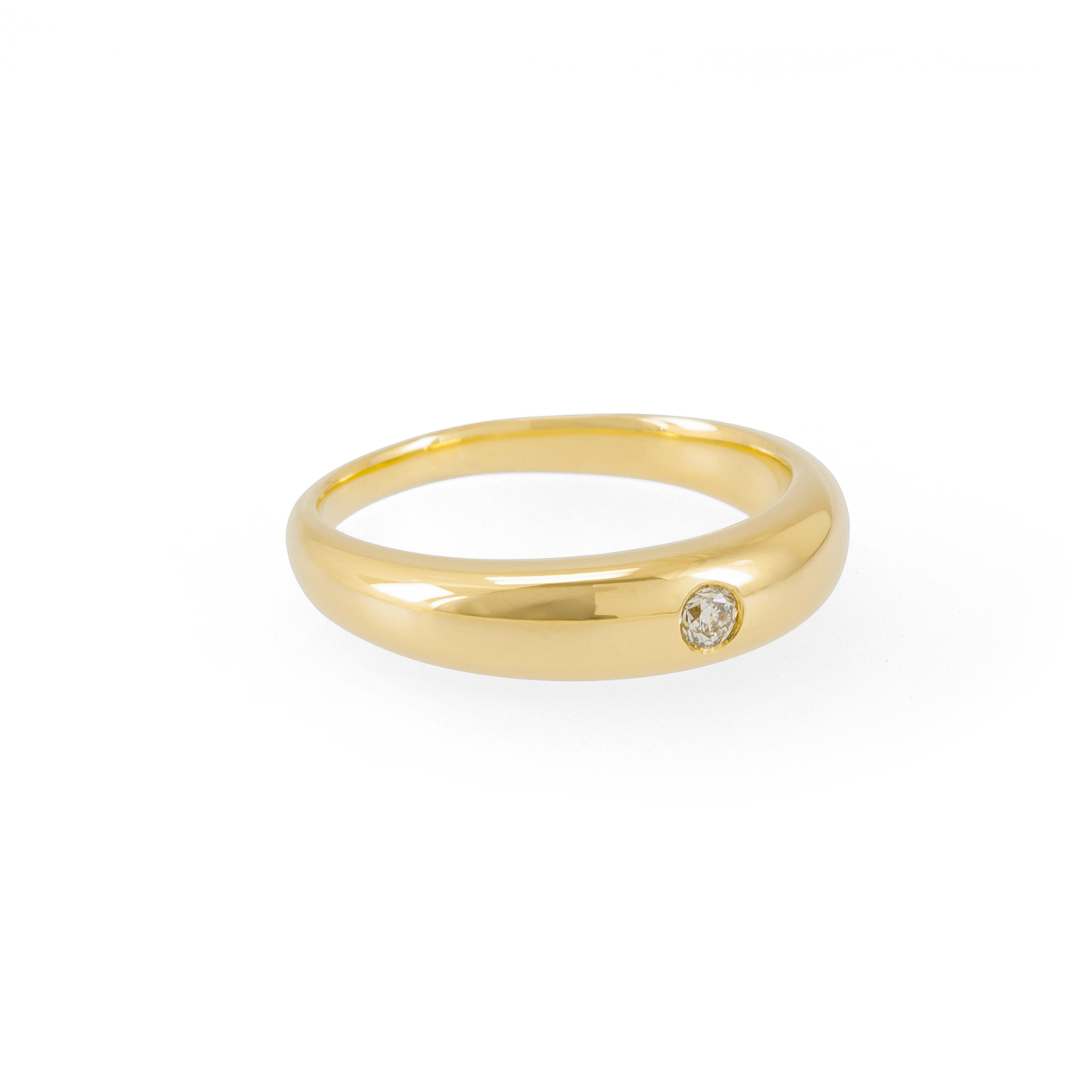 Dawn Diamond Gold Ring
R 9,690.00
"Beginnings – honouring the time of transition when everything has a presence. The breaking of dawn with the moon still full in the sky."
A beautiful statement ring. The gentle curve rising above the finger reminds one of the sun peeking over the horizon. Elegantly finished with central set diamond hinting at the full moon lingering in the sky.
At its widest point (the top) the ring measures 4.8mm wide and 3mm high. The narrowest point (base) tapers to 2mm wide. The gentle taper makes it very 

comfortable to wear.

Set with a 2.5mm lab-grown diamond.

Handcrafted in 9K gold reclaimed from e-waste.

Made to order specially for you. Please allow up to fifteen working days for manufacturing.
This piece is eligible for free domestic shipping and worldwide international shipping for only R340.