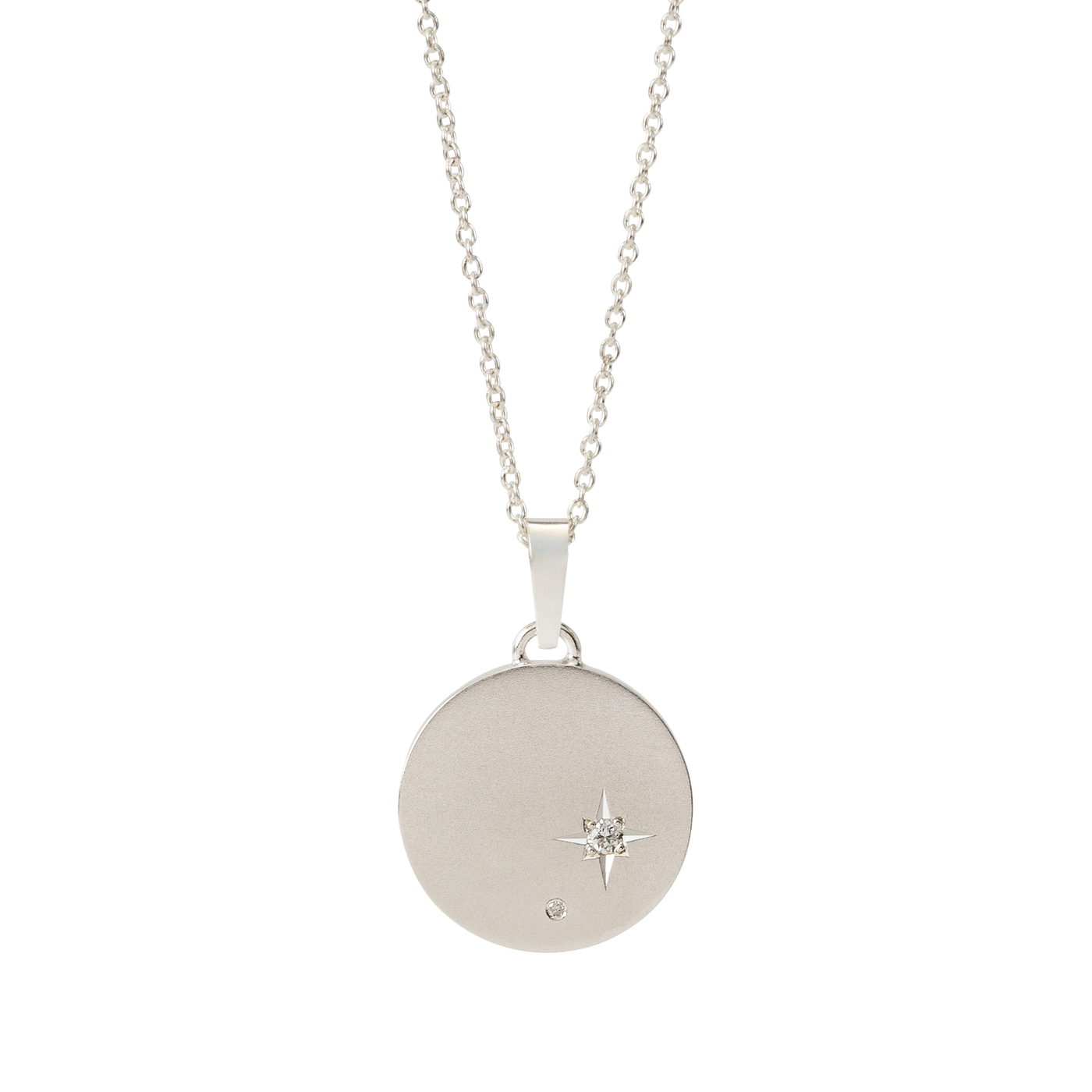 Guiding Light Silver Pendant
R 3,420.00
"A sparkling reminder that you never walk your path alone. A piece to honour relationships forged in iron and cast in gold, people who stand by your side and mark your way home."
This handcrafted sterling silver disk is set with a 2mm lab-grown diamond in a hand-engraved star setting complemented by a 1mm swiss set diamond.  
Make this pendant truly special with custom text engraved on the back.  Select "add custom engraving" and let us know in the comments block (during check-out) what you would like it to say, maximum of three words with no more than a total of 16 letters. 
The disc has a diameter of 17mm and a thickness of 1.6mm giving it a quality weightiness.
The chain is also manufactured in South Africa from our own sterling silver reclaimed from 

e-waste.
Made to order specially for you. Please allow up to fifteen working days for manufacturing. 

Please note, selecting the 'add custom engraving' option will add five working days to your order's lead time.
 This piece is eligible for free domestic shipping and worldwide international shipping for only R340.