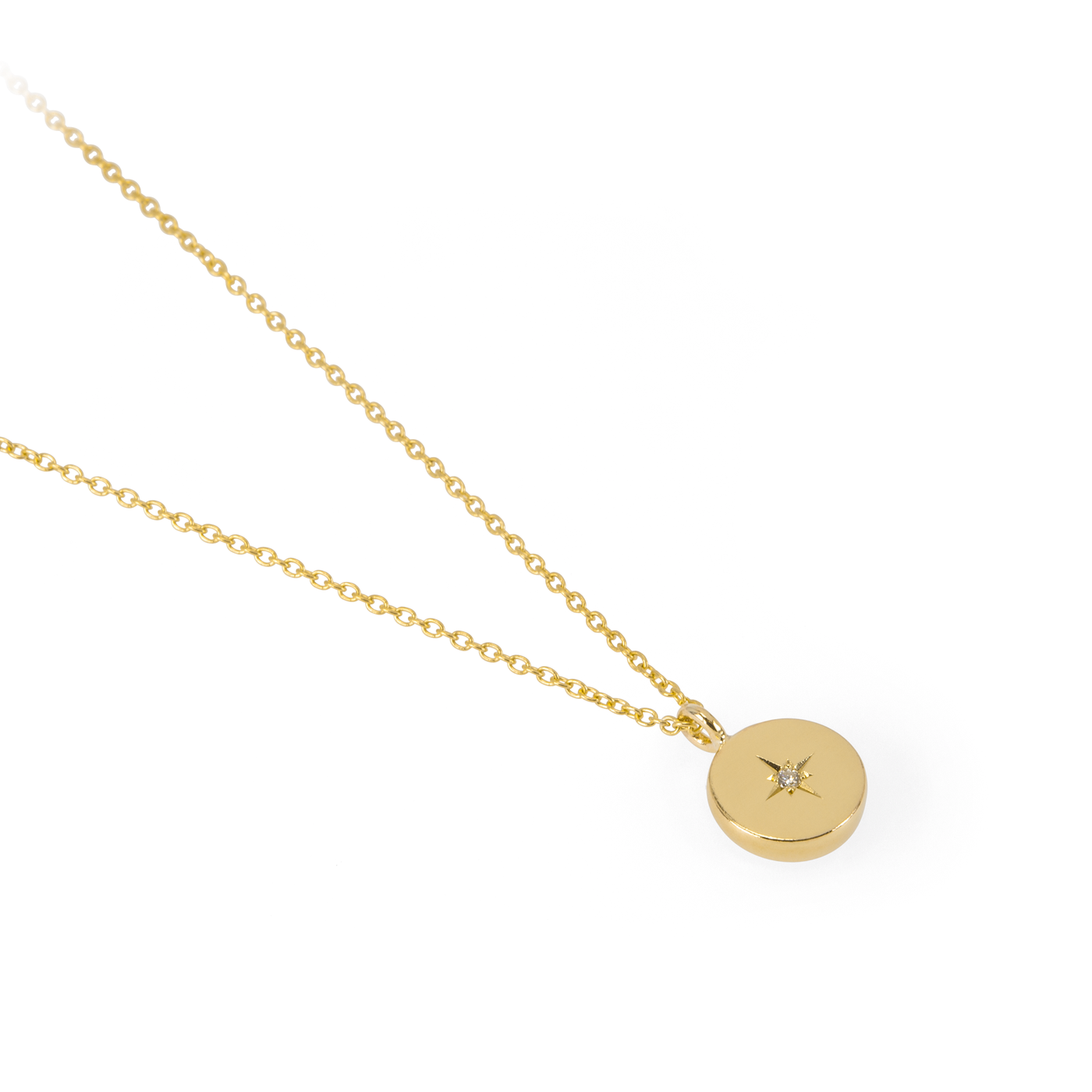 Light Seeker Gold Pendant
R 5,640.00
"Find your light. Walk your own path. A sparkling reminder that you are always enough and of all the grace you bring to this world."
This handcrafted 9K yellow gold disk is set with a 1.5mm lab-grown diamond in a hand-engraved star setting.  
The disc has a diameter of 9mm and a graduated thickness of 1.5mm at the top to 2.5mm at the bottom, giving it a beautiful three-dimensional presence.
The chain is also manufactured in South Africa from our own 9K gold  reclaimed from 

e-waste.
Made to order specially for you. Please allow up to fifteen working days for manufacturing.
This piece is eligible for free domestic shipping and worldwide international shipping for only R340.