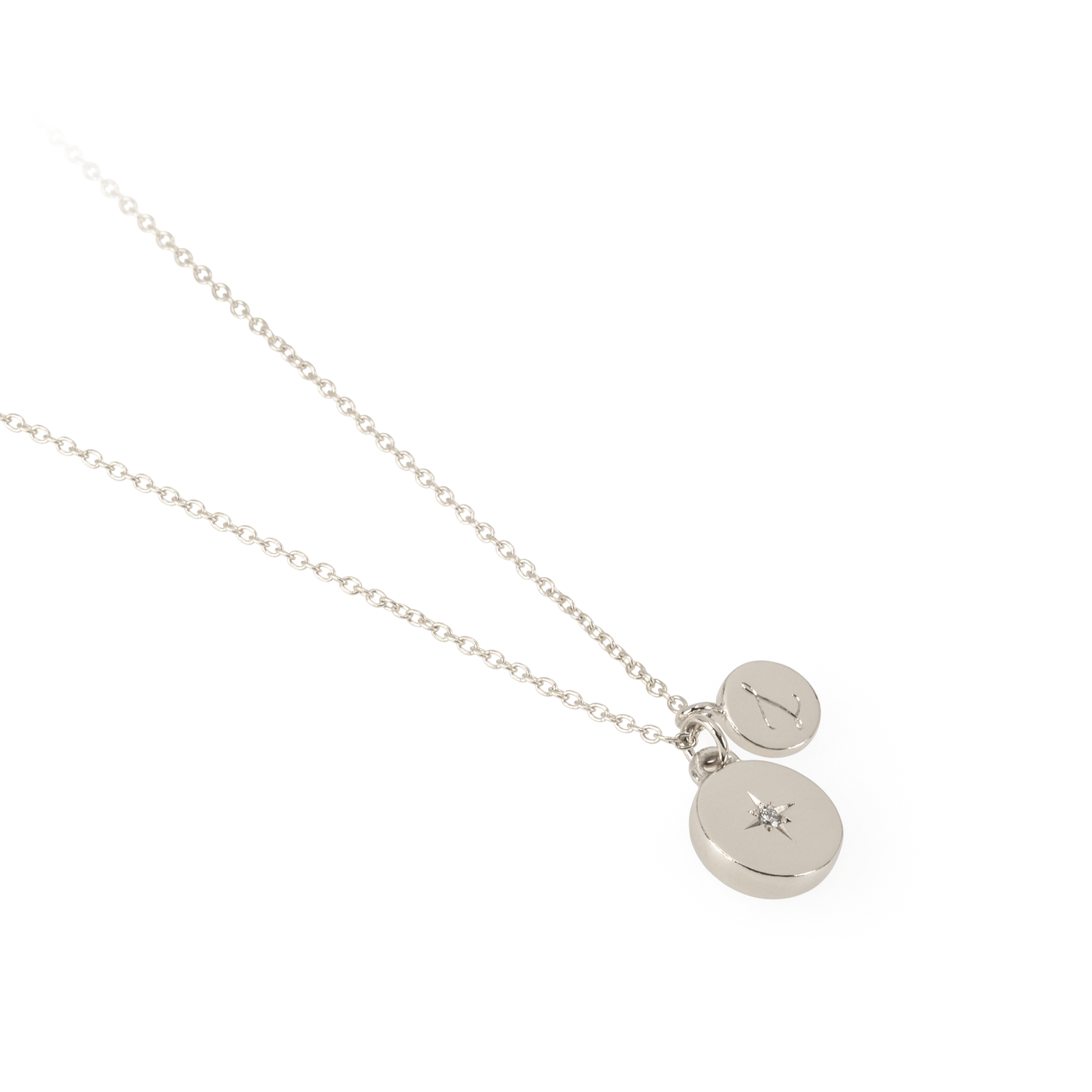 Light Seeker Silver Set
R 3,100.00
"A sparkling reminder that you never walk your path alone. A piece to honour connection and all the light it brings into your life."
These two handcrafted sterling silver disks of different sizes taper in opposite directions to ensure that they lie on top of one another in a life-affirming connection. Each can be personalised with your choice a 1.5mm lab-grown diamond in a hand-engraved star setting or a hand-engraved letter. 
The larger disc 

has a diameter of 9mm and a graduated thickness of 1.5mm at the top to 2.5mm at the bottom,

The smaller disc has a diameter of 6mm and a graduated thickness of 1.2mm at the top to 2mm at the bottom.
The chain is also manufactured in South Africa from our own sterling silver reclaimed from 

e-waste.
Made to order specially for you. Please allow up to ten working days for manufacturing.
This piece is eligible for free domestic shipping and worldwide international shipping for only R340.