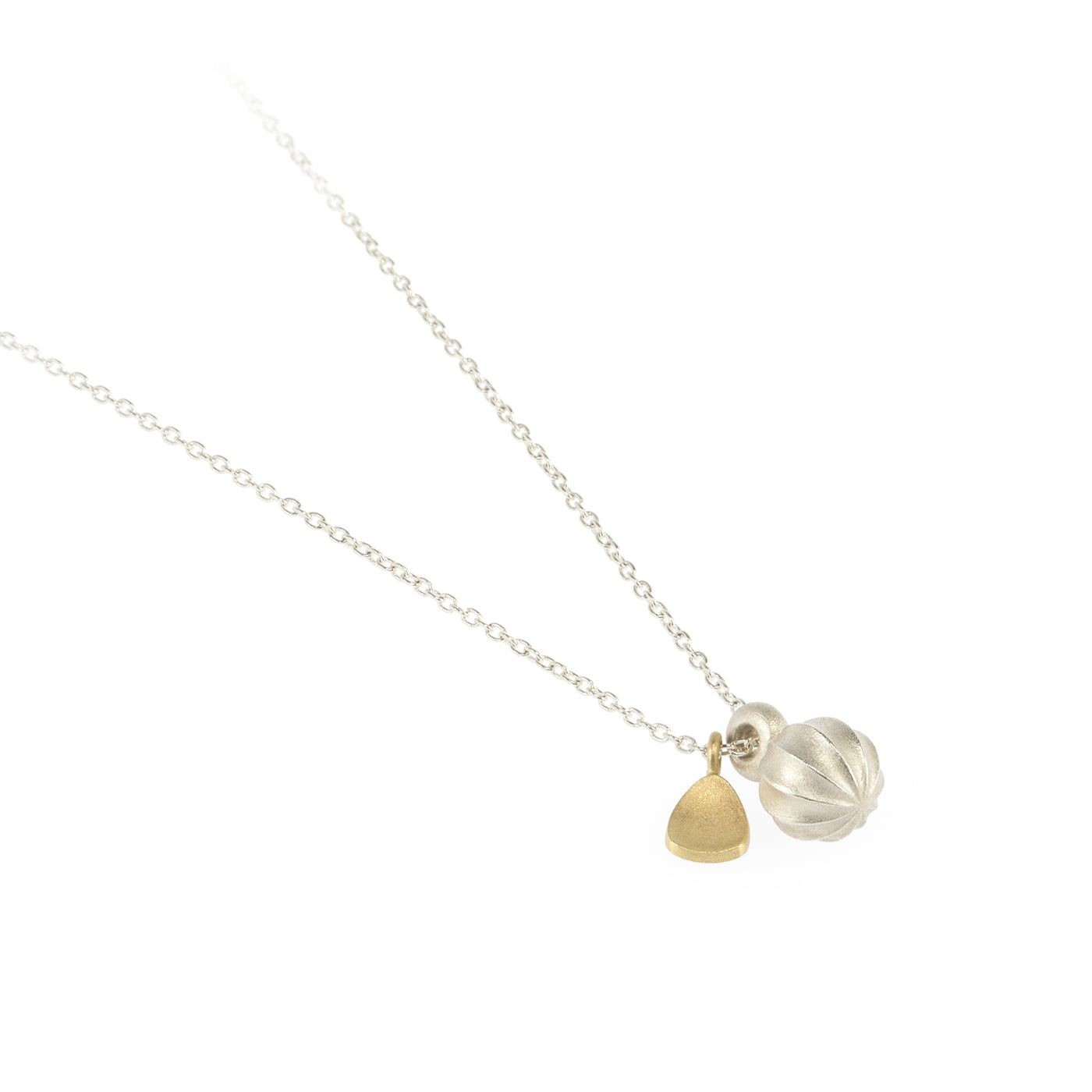 Seed Silver Pendant with Gold Leaf
R 2,100.00
A playful take on nature's bounty, this easy-wearing pendant catches the light softly in its matte facets. The addition of the gold leaf creates a piece truly rooted in its natural inspiration. 
The sterling silver seed hangs 11.5mm from the chain.
The free hanging 9K gold leaf hangs 7.5mm from the chain.
Both the seed and leaf are handcrafted in precious metals from circuit boards
The chain is also manufactured in South Africa from our own sterling silver reclaimed from circuit boards.
Made to order specially for you. Please allow up to ten working days for manufacturing.
This piece is illegible for free domestic shipping and worldwide international shipping for only R340.