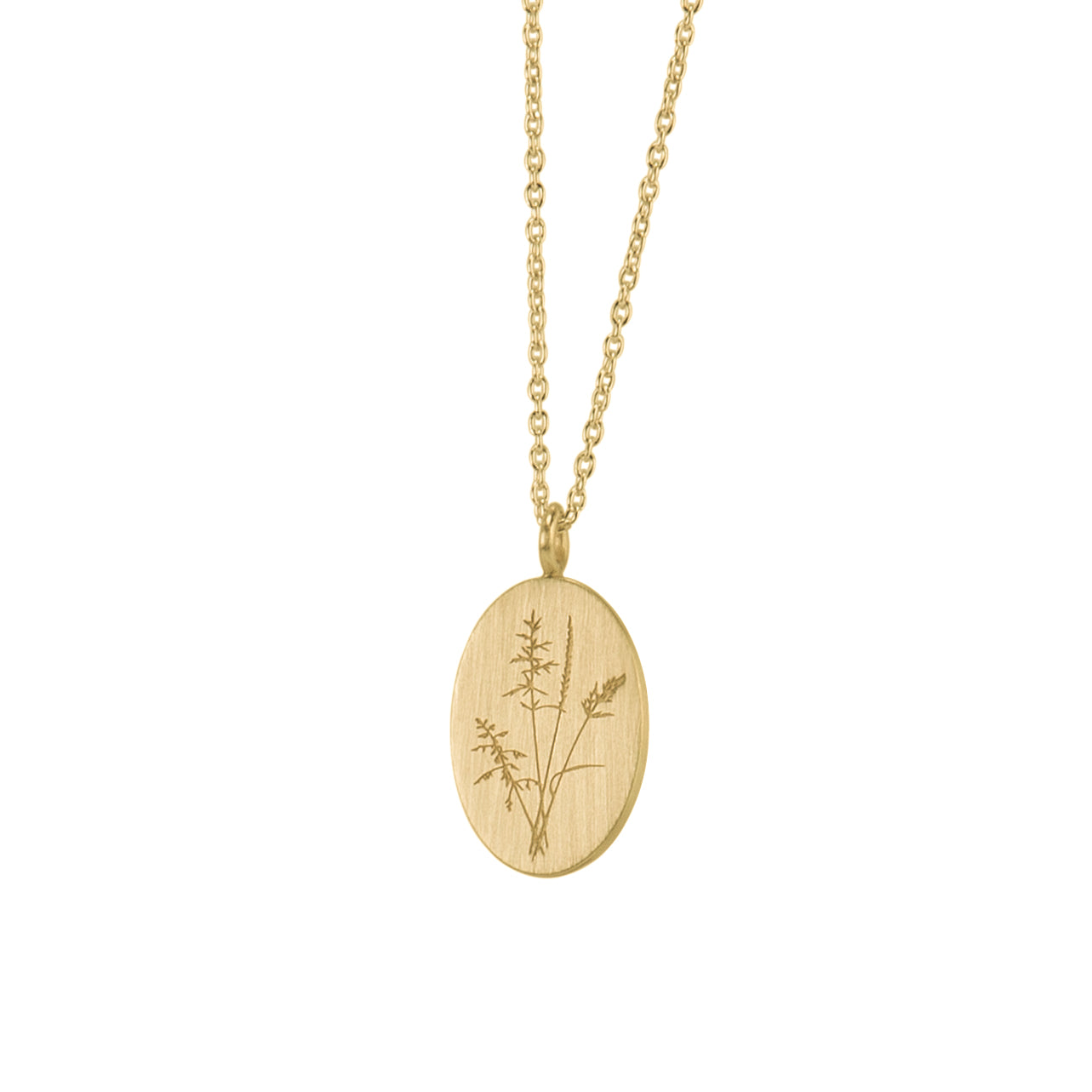 Meadow Gold Pendant
R 9,160.00
Life's simple pleasures; watching wild grasses dance in a meadow, impromptu picnics, the understated beauty of the natural world. A reminder to never take easy joys for granted.
This handcrafted 9K gold pendant features a bouquet of wild grasses expertly engraved into a 2mm thick oval form. The disc's extra thickness gives it a weightiness with a sense of substance.
The specialised white-blasted engraving reflects differently in different lights imbuing a softness and dynamism. The engraving is offset by a softly textured finish.
Make this pendant truly special with custom text engraved on the back.  Select "add custom engraving" and let us know in the comments block what you would like it to say, maximum of three words with no more than a total of 16 letters. Please note, if you select "no engraving", there will still be a small 9K stamp. This option is complimentary on all Gold Personalized Poetry Pendants.
The oval measures 17mm by 12mm and is 2mm thick.
The chain is also manufactured in South Africa from our own 9K gold reclaimed from 

e-waste.
Made to order specially for you. Please allow up to ten working days for manufacturing.
This piece is eligible for free domestic shipping and worldwide international shipping for only R340.